OHA director, Governor's office staff visit Klamath County CCO
Corporate news
|
Friday, June 24, 2016
Contact: Maria Ramirez
CHA President and CEO Tayo Akins welcomed Saxton and Vandehey on a tour of the organization. The visit offered Saxton and Vandehey a chance to learn about what is working well with CHA.
The visit gave Saxton and Vandehey a closer look at CHA and allowed them to learn more about local health care services for Oregon Health Plan members in the county. CHA's unique use of Transformation Fund Grant monies was a highlight of the tour.
One of the programs started by CHA using Transformation funds is the Non-Emergent Medical Transportation program through Sky Lakes Medical Center. Through the program, health care workers offer transportation to CHA members for their medical appointments and offer additional support as patient advocates.
"Klamath County is ranked as one of the unhealthiest counties in the state. Working to improve health outcomes with my team is an exciting opportunity and we proactively engage all the community stakeholders to drive health improvements," Akins said. "Since serving our members is a collaborative effort between OHA and CHA, it is always great when we have an opportunity to discuss what is working, what is not working and more importantly resolving challenges, keeping in mind the best interests of the members we serve in Klamath County. We welcome this collaborative effort with OHA, and we look forward to their future visits as we enhance the transformation of care to improve the quality and health outcomes for members."
Also during the visit, Akins and Maggie Polson, CHA's Vice President of Service Operations took Saxton and Vandehey on tours of Sanford Children's Clinic and Cascades East Family Practice. The two Salem visitors were able to see first-hand how CHA-contracted providers interact and promote health to CHA members of all ages.
"We have more land than people here in Klamath County, and we have high unemployment and poverty rates relative to the state averages. Understanding and creating solutions to some of these social issues is crucial to creating a healthy population with a focus on quality and outcomes. I am glad that I have a staff and board of directors that are highly engaged in addressing these health care outcome challenges," Akins said.
Thursday visit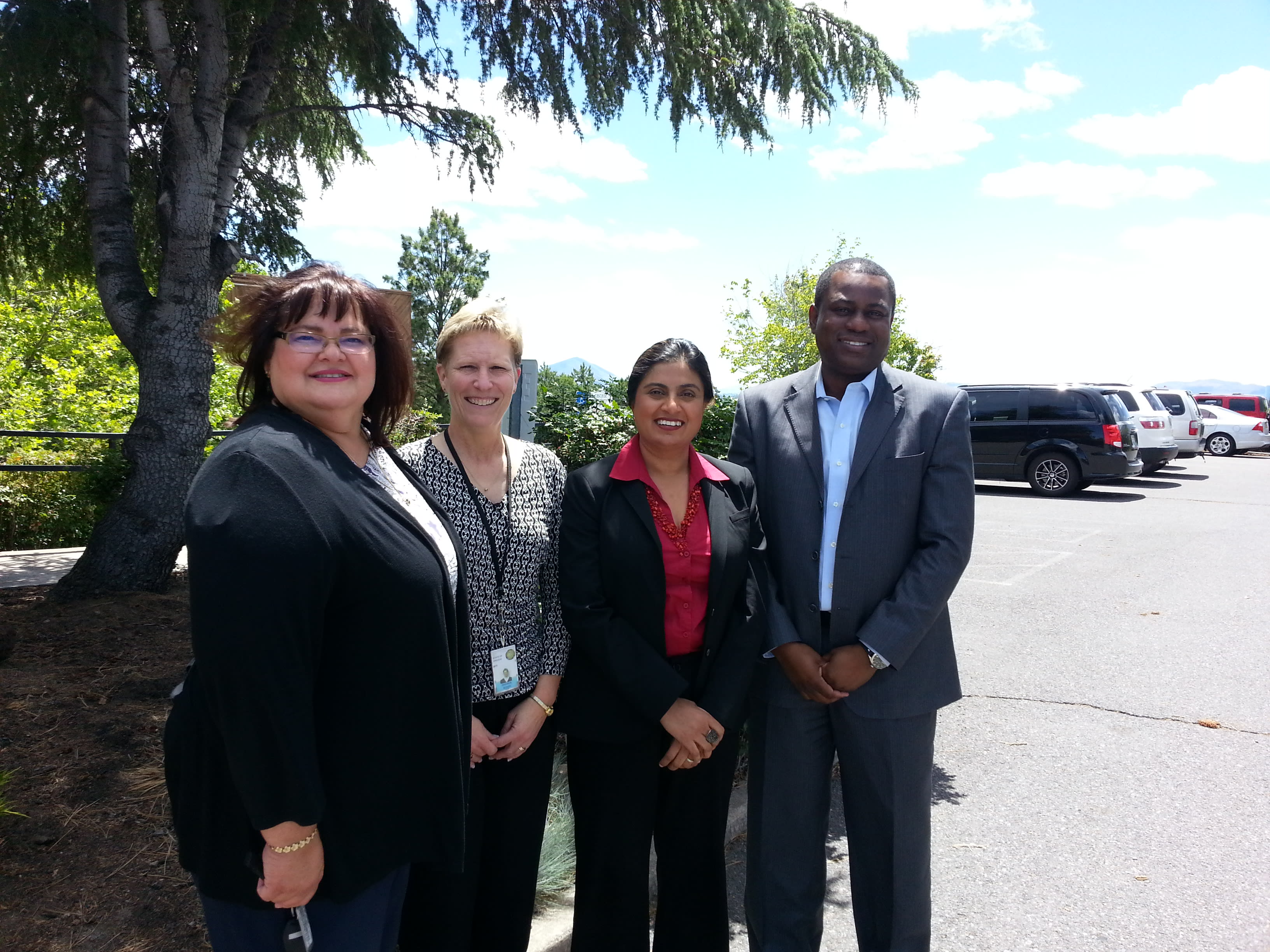 Later in the week, the CHA office was also visited by two other OHA staff, Dr. Varsha Chauhan, Chief Health Systems Officer, and Rhonda Busek, Provider Services Director.
Chauhan and Busek took a tour of Cascades East as well.
Both visits are part of the OHA staffs tour of coordinated care organizations throughout the state.
###