Cascade Comprehensive Care Announces Change to Executive Leadership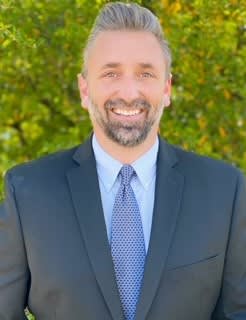 Klamath Falls, OR— After a national search, and a thorough vetting of candidates, Cascade Comprehensive Care(CCC) announced a change to its executive leadership team. Michael Donarski will transition from his role as Director of Decision Support & Business Intelligence to fill the vacant role of Chief Operations Officer. In this role, Michael will lead overall strategic and operational responsibility for CCC's programs and services.
A dedicated leader at CCC for three years, Michael is focused on operational excellence and growing CCC's services for its members and stakeholders.
"I am thrilled to step into the next phase of my career at such a pivotal time for the organization. It is a big role to fill, and I am eager to align all of the departments that will work with me to create a stronger future for CHA," notes Donarski.
Prior to joining CCC, Michael served as a Director of Research and Development for Jeld-Wen. He has over 20 years of project management experience and brings an extensive background in health plan operations, research and development, business intelligence, and operational excellence.
"Michael brings passion, dedication, experience and operational excellence to the role," says Tayo Akins, CEO. "His desire to align with the organizational goals and values to achieve a higher performance of himself, but more importantly for the organization is demonstrably real."
Michael is a proud graduate of Oregon State University, and currently a volunteer member of You Matter to Klamath suicide coalition.
About Cascade Comprehensive Care: Cascade Comprehensive Care, Inc. (CCC) is a health care management company based in Klamath Falls, Oregon. CCC was founded in 1992 by local health care providers, including Primary Care and Specialist physicians and other health organizations, to improve health care access, delivery and outcomes for Klamath County residents. CCC operates Klamath County's coordinated care organization, Cascade Health Alliance, through a contract with the Oregon Health Authority. Cascade Health Alliance (CHA) serves approximately 18,000 members through the Oregon Health Plan, the state's Medicaid plan. Learn more at (541) 883-2947 or go online to cascadecomp.com, or cascadehealthalliance.com