Corporate Governance
Executive Leadership
An accomplished Senior Executive with over 18 years of success in the healthcare industry, Tayo Akins currently serves as President and Chief Executive Officer of Cascade Comprehensive Care Inc. (CCC) and Cascade Health Alliance (CHA)—a wholly-owned subsidiary of CCC and contractor with the Oregon Health Authority. In his role at the helm of CHA, Akins works to improve Klamath Falls community health by identifying, understanding, addressing, and partnering with local organizations to tackle disparities and social determinants of health and equity. He is diligent about creating cost-efficient ways to improve health outcomes and is dedicated to creating a company that improves the lives of those most in need.
Akins holds a Bachelor of Science in Chemical Engineering and minor in Mathematics from Howard University and earned his MBA from Stanford University.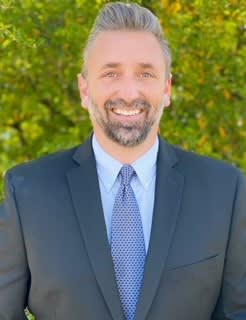 Michael serves as the Chief Operations Officer (COO) at Cascade Health Alliance where he develops, coordinates, and leads internal and external projects and initiatives. Prior to his appointment as COO, Michael served as the Director of Decision Support and Business Intelligence at Cascade for the past three years. Michael has over 20 years of project management experience and brings an extensive background in health plan operations, research and development, business intelligence, and operational excellence.
Dawna Oksen is a seasoned financial executive with over 25 years of experience, including 5 years at CHA. In her role as CFO, Oksen oversees all finance and accounting related activities to ensure a responsible fiscal foundation for CHA as well as oversees all human resource activities for the organization.
Oksen is a Certified Public Accountant and holds a Bachelor of Science degree in Industrial Management and an Associate of Science degree in Accounting Technologies from the Oregon Institute of Technology.
David Shute brings more than 30 years of medical management to the CHA executive team. He is responsible for the medical management direction of the organization which includes pharmacy, quality, utilization review, and case management. Shute is a seasoned physician leader with a long history of driving successful quality improvement initiatives.
Shute holds a Doctor of Medicine and Bachelor of Science in Biology from the University of Illinois. Dr. Shute completed his Internal Medicine residency at Oregon Health and Sciences University.
Board of Directors
At Cascade Health Alliance (CHA), dedicated people serve on our governing board of directors. This group of leaders live in our community and is committed to improving the quality of health care for Klamath County residents.
Our Board of Directors is composed of a group of local physicians, hospital representatives, and community and clinical representatives.
CHA's Board Members are:
Grant Kennon, JD (Chair)
Raul Mirande, MD (Vice-Chair)
Pamala Dame
Kendall Alexander
Tracy Graham, MD
Vince Herr, MD
Brandon Chase, MD
James Hurst
Timothy Murphy, DDS
David Panossian, MD
Nora Foster
Rich Rico
Paul Stewart
Nellie Wirsing, MD
Building a Healthy Community
Along with input from CHA's senior leadership, the Board's overall role is to help set the strategic direction of the organization. More than anything, they help chart the direction of health care in our community to create a better future for the people we serve.
Attend a Board Meeting
We want our community to have a voice in our decisions. CHA hosts open board meetings once a quarter when substantive decisions are up for a vote. Community members are welcome to participate in these meetings. If you wish to attend and need language or disability accommodations or transportation, please let CHA know 48 hours before the meeting.
Call us at 541.883.2947 or send us an email with your request.
CHA's next open board meeting will be April 28. To view the agenda, click here.
Check our calendar for additional information.
Submit Your Thoughts to the Board
We welcome comments from the public on any agenda item through our public comment form. Comments will be provided to board members prior to each meeting. Please submit comments to CHA no later than 24 hours prior to the board meeting.
CHA Board Open Meeting Agendas and Minutes